Merging Engineering Science with Practical Application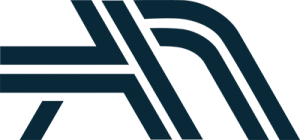 Founded in 1975, Atkinson-Noland & Associates combines pure structural engineering with practical application. Our team members help guide the industry through educational workshops and standards development. We conduct joint research with agencies and institutions around the world, including the National Science Foundation, the U.S. Army Corps of Engineers, and institutes in Italy and Slovenia. Together, we evaluate new tools and technology for assessing, repairing and restoring historic structures, including their application to modern masonry structures.
Clients—including national, state and local governments—turn to us for help with their greatest challenges, whether they involve historic structures and landmarks, new construction, or a combination of the two. We routinely partner with architects and engineers, offering our expertise as a seamless extension of their firms' services.
We serve our global clientele from offices in Boulder, Colorado, and New York. Our laboratory, also in Boulder, supports both in-house experiments and field evaluation studies.
Staff members maintain active roles in the following industry organizations:
American Concrete Institute
American Society for Testing and Materials
American Society of Civil Engineers
Association for Preservation Technology
Colorado Preservation Incorporated
International Concrete Repair Institute
National Trust for Historic Preservation
RILEM
Rocky Mountain Masonry Institute
The Masonry Society
International Council on Monuments and Sites (ICOMOS)